Hire Removal Vans Today: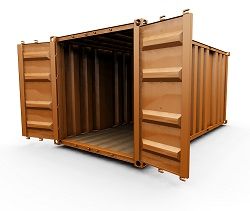 If you are a business owner based in London and need some spacious, reliable and cost effective transport, a very decent offering is available if you contact 020 8746 4460 and speak to an advisor from Movers - Man with Van. Our removal company provides moving truck rental to businesses throughout London, with vehicles available to you on any day of the year at any time, and no restrictions on the term of hire. If you would like a free quote, call 020 8746 4460 and we will give you a range of options and let you know how little it will cost you to rent a moving truck from us.

Our removal vans are available in a full range of sizes, starting from vans suitable for one off deliveries and ending with commercial trucks able to carry the contents of an entire office block. If you can give us a good estimation of the level and volume of the items you need moving we can recommend the best removal vehicle for you and bring it to your business premises on the very same day. If it isn't enough, we can very easily replace it with a bigger one, or a smaller one if you feel you have an oversized vehicle.

We have a team of handy movers that you can call on in addition to our excellent removal vans but if you have the staff already, we'll make sure that the vehicle you hire is adapted and suited for your needs. Businesses moving office furniture will want to know that it won't be scuffed, scraped or coated in dust when it is delivered, which is why our vans are cleaned and carpeted where needed. We also give you trolleys to enable your workers to transport items to and from the lorry with relative ease, and ramps for easy access. A tool kit will also be made available to enable your staff to dismantle and rebuild items that are oversized.

Hiring a moving van from Movers - Man with Van is very easy to do – a quick call to 020 8746 4460 and we can bring it to you within half an hour. If it's a space issue that you are having, our company can also give you options for self storage, which many companies need if they are having a large delivery of stock, an order they cannot accommodate at their premises, or if they are in the process of moving or renovating their place of business and need another few cubic metres to keep furniture, office items and stock for a time.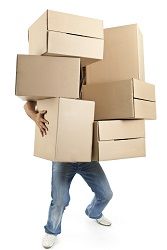 Our removal team also supply businesses with packing material including boxes, bubble wrap, duct tape, plastic binding and plastic sheets, if you are moving fragile stock or a number of smaller units that need to be packaged and delivered in appropriate conditions. These can be provided in addition to our removal van but if needed we can also supply you with handy movers who can offer a good and effective packing service, saving you and your staff a lot of time and hassle.

Whatever your requirements are, we have everything covered and if you contact us today on 020 8746 4460 you'll realise that our costs for storage and other services such as packing are as cheap as anything else we can provide, or any other removal company in London for that matter! We work throughout the Greater London area and can transport goods or office contents to any other UK location, with removal vans available to take on any job your company needs whenever you need that bit of expertise from a professional removal company.