Rent a Removal Van Today!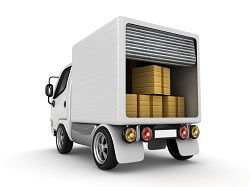 Many Londoners find themselves in a situation where they have a great deal of heavy duty moving to complete but only a small family car to take it in. Making return trips in the capital isn't an easy thing to do at the best of times, and it's a one way ticket to a pretty stressful moving experience. If you want to hire the right form of transport to help you cope with your moving needs, come to Movers - Man with Van, one of London's premier removal van hire companies.

We are able to provide customers throughout London with moving truck rental and if you ring us today on 020 8746 4460 we'll quote you for free, and that will include the cost of insurance and any other components you order from us such as toolkits and packing materials. Our customers include tenants and students that are moving to or from a rented property and want help transporting everything they own quickly and safely, landlords who are in the process of furnishing a rental property, individuals who have been left with the laborious task of house clearance, and any other individual who has some moving to take care of and needs the right removal van.

We at Movers - Man with Van have moving trucks suited to any move whatsoever. At the low end of the scale, you'll hire small sized vans with a very decent amount of storage space, and at the high end, large lorries that can fit not only your house contents, but also your entire house! You can hire a van from us anywhere in Greater London and we don't mind where you take it to, or how long you rent it out for. You can call us on 020 8746 4460 at any time on any day to arrange your rental and we can get the vehicle delivered to you immediately, straight to your door!

Moving house is often where people find that they need moving trucks and our vehicles are ideally suited for that purpose. We have removal vans that are spacious, secure and above all, clean and tidy. If you are lugging tables, chairs, settees, beds and cabinets into the removal van, you will need to be sure that it won't get scuffed or scratched which is why we can carpet our van floors to add a soft base. We also have vans with trolleys to give you the means to wheel property to and from the removal van if you don't have the staff to lift everything, and ramps to make access to the lorry easy.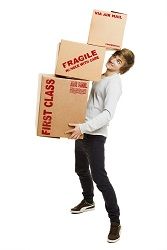 Our vans can come equipped with tool kits for those who need them. Moving furniture almost always involves either very complicated and coordinated manoeuvring of heavy items, or dismantling beds, cabinets and tables to make sure that they can fit through doorways and down corridors, and having a set of screwdrivers can make all the difference if this is something you end up doing on moving day.

Wherever you are in London you can hire moving trucks from us for as long as you need them and we can give you recommendations based on the information you can give us about your delivery load. If you call our customer support team on 020 8746 4460 we'll recommend the best vehicle for you and give you a price, which will include full insurance. We can also give you prices for the provision of packing materials and storage space and you will soon find that we are amongst the very cheapest removal companies in London. Call 020 8746 4460 today, let us know when and where and we'll see you right!