Man with a Van Moving for Londoners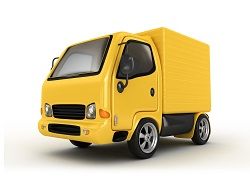 Moving from one address to another in London should be basic, fast and affordable but it often isn't as there are many inefficient and poor removal companies charging extortionate fees and doing very little to help you at a time of great need. Movers - Man with Van is the exception to the rule and if you contact 020 8746 4460 you'll hear all about our terrific light removals service that is ideal for tenants, students and smaller families moving within the capital city and needing an intensive, organised and above all, an affordable moving service.

Contact 020 8746 4460 and tell us your requirements and you will be surprised to hear that unlike many moving companies, we strive to keep your move within budget and give you a level of service that you won't get from anyone else. We can provide you with help and advice at the outset of a move, packing materials and assistance on the day of the move, and we can help you settle down in a new home as well as taking you there with everything you own. Our removal vans are clean, well presented, equipped and fully insured and our handy movers are very well trained, experienced in London removals and show great initiative when handling complicated and heavy removals.

Some of our customers report that they need help dealing with bigger items that they don't think will fit in or out of buildings, including pianos, long tables, wardrobes and settees. Our movers are very adept at the art of manoeuvring these large pieces through doorways and corridors and if push comes to shove, we can take the legs off beds and pianos and safely partition other detachable items of furniture to make sure that nothing gets left behind, or damaged and scuffed whilst being moved.

Many of our customers don't have any packing material, and those that do sometimes struggle to get everything packed up properly. This shouldn't be an issue as our handy movers are very careful when carrying and stacking boxes but we know that packing is very time consuming, and can really hamper you when you have enough to be getting on with around a house move. That's why aside from getting all the materials you need we can actually do the packing for you.


Call 020 8746 4460 and let us know what you require – we can source thick cardboard boxes, bubble wrap, tissue paper and duct tape for all your house contents and personal possessions. If needed, we can also obtain furniture covers and box wardrobes to enable you to have your clothes and fabric furniture items moved without any risk of dust or mud staining them, and our handy movers can help you pack up anything fragile in padded boxes, using a labelling system and moving checklist to keep them well identified and stacked in a safe location on board our lorries.

We can also give you some guidance in obtaining storage space if you require this as part of your move. Some of our student and tenant movers need a self-storage unit whilst they are in between addresses or for use during their holidays and a quick call to us on 020 8746 4460 will get you a quote for safe storage units, which come with maximum security and a delivery service courtesy of a man and van.

There is only one way to move in London and that is with Movers - Man with Van. We are available to help absolutely anybody on any day of the year and if you want a free quote for our cheap and very cheerful moving services, call us today!