A Man and Van and away we go!
Moving house in London doesn't have to be difficult, nor does it have to involve days, weeks, even months of hard preparation and sleepless nights. Customers who have had the sense and the foresight to call 020 8746 4460 and Movers - Man with Van will happily testify to this, and so will you if you let us help you with your move.

We offer a man and van to any London movers, available on absolutely every day of the year with no restrictions on moving times. But our moving service involves so much more than just a man and a van. We can help you with very single stage of your move from planning for moving day, to packing, to unpacking to settling down in your new neighbourhood. Our moving services are delivered only by the most efficient and organised handy movers London has to offer, all of whom know the city extremely well and can help you to avoid the many difficulties associated with relocating.

Our customers often take the opportunity to use our packing service, which is a life saver if you are under pressure to move and have limited time to get everything packed up. Leaving items behind or having something broken or disturbed en route to your new home is something which can completely ruin your moving experience which is why our movers are trained to avoid that type of scenario occurring.

Our movers can supply you with all the materials you need to pack your belongings, including thick cardboard boxes, tissue paper, duct tape and plastic binding, and we can provide you with more extensive materials such as plastic covers for settees, mattresses and upholstery, and upright boxed wardrobes containing rails to enable you to move your dresses, suits and shirts without them being creased beyond ironing in a suitcase. We will help you with the packing if necessary, and our staff are able to turn around a packing exercise very quickly, ensuring fragile and expensive items such as mugs, ornaments and televisions are padded and wrapped up safely, and boxes are securely bound to ensure that nothing can slip through the net whilst we load and unload the van.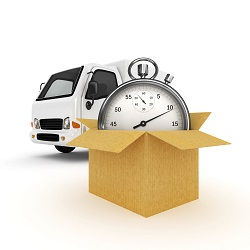 Our moving team carry screwdrivers, hammers, nails and various other tools with them to enable you to build and dismantle furniture that you need to move. Getting these items into or out of a removal van is easy enough but front doors, narrow staircases and low ceilings can be a little harder to negotiate, particularly when you are moving under time pressure, and safely taking apart the double bed, the bedroom cabinets and the dining room table can save breakages, hassle and in the most extreme cases, the risk of injury!

The man and van service we can provide is available to you on any day of any week, and we can send them to you at all times of day and night depending on when it is that you need to be moved. If you contact us on 020 8746 4460 we'll give you details of our available slots, and we will always strive to help you move whenever you need to, even if it is at short notice.

No man with a van is as skilled, useful and efficient as the movers and vehicles on offer from Movers - Man with Van and we are amongst the very best value removal providers in London, offering cheap removals with hourly rates as you will discover if you contact us on 020 8746 4460. We can't wait to work with you, just let us know when and where!