Moves that cover all bases…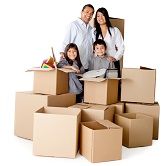 In London, removals are hard to plan, hard to carry out, and hard to afford, which is why Movers - Man with Van strives to offer an enterprising, organised and affordable solution to the removal needs of businesses and individuals. Throughout London we provide moving truck hire and man and van removals to help businesses deal with office relocations and to help individual people and families move from rented or privately owned houses and apartments. Our customer support team can be contacted on 020 8746 4460 if you want to know all about our terrific removal services, which are available to absolutely any customer on any day of the year.

Our movers work flexible hours to ensure that customers using our removal services can do so at a time that suits them best. We can enable you to complete any removal early in the morning, late in the evening or during the weekends if that is what you need. Our removal vans are available for hire for as little time or as long as you need them, and if you want to make a booking for either service call us today on 020 8746 4460.

Moving with us is something that will give you great confidence and satisfaction. Moving home is supposed to be an exciting experience but all too often, it ends up being stressful and tiring as there is a great deal to organise and very little time to do it in. Our removal team ensures that the whole process is a speedy and thorough one, with attention paid to every single aspect of a move and every item of property you need us to relocate for you.

With our company you can benefit from moving checklists and plans, created for your particular move to help organise everything from start to finish, packing services including provision of necessary materials and help putting everything in place for the off, and help and advice on settling into a new home including assistance in putting together furniture and space creation through our storage solutions.

Customers who have used us before give glowing reviews of our excellent customer service our problem solving approach and our technical know-how – we are able to successfully manoeuvre, dismantle and construct large items and furniture and get everything into a small removal van quickly and safely. Many people who have worked with us before report back favourably on our local knowledge and our pragmatic and sensible approach to packing and storage.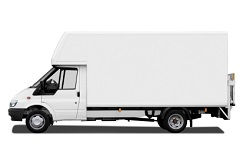 Businesses who have employed our movers and hired our moving vehicles to complete deliveries and logistics are impressed by the quick turnaround times we offer, the reliability and well-spoken manner of our staff and the dedication we have to helping you achieve your ends within a reasonable and realistic budget. If you want to try us out, call us today on 020 8746 4460 with details and we'll commission a man and a van to you to help you deal with your instructions in extremely quick time.

With the removal scene in London ever developing, Movers - Man with Van has evolved quickly to provide all the possible services you could expect or wish for from a removal company and we do it all for some of the best rates in London. Our charges are inclusive of insurance and transparent as you could expect from any business and for a free quote contact our customer service team on 020 8746 4460. If you have any specific requests regarding our moving services we'll do our utmost to meet them and you will see just how capably we can adapt to the most complicated and technical of instructions.